"My love is stronger than evil, little children, therefore draw closer to God so as to feel my joy in God."
Many people have been sharing with us that they are battling anxiety these days. There are lots of things in our world that can make us anxious and fearful. And the enemy will amplify the fear and anxiety by whispering to us, tempting us to doubt God's love, to expect the worst.
Our Lady tells us that her love is stronger than evil. In this case, her love is stronger than the evil of anxiety and fear. I am reminded of a fantastic testimony given last year by Lea Smith. Lea had suffered from anxiety disorder and fear most of her life. But Medjugorje changed all that. Here is her story:
Lea Smith, Fruit of Medjugorje, Episode 114:
Hi, I'm Lea Smith. I'm from Boston, Massachusetts. This is my mother, Eileen. I'm here to tell you my story about my miracle at Medjugorje. My mom has been here many times, and if you had asked me three months ago if I wanted to come here, I would have probably laughed and said, "Never." I suffer with a severe anxiety disorder and have never really traveled ever in my life. I never go an hour away from my home.
So when my mother was going, I had no interest in coming with her. But I woke up a few days after she told me she was going to Medjugorje, and I had this pulsating feeling inside me saying that I needed to go. I tried to ignore it because I don't go anywhere! I don't travel anywhere outside of the state (Massachusetts) and I don't go to the distant parts of the state.
I have had anxiety since I was a little kid. I would miss a lot of school. And I was fearful for everything. I have missed a lot of events and family things just because I have limited myself. I have never found it easy to do even the easy things like going to the dentist or getting my hair cut. And at different times in my life, depending on how bad my anxiety has been, I wouldn't go to food stores, restaurants, movie theaters, to get my hair cut...So when I started getting this feeling, I tried to suppress it. I thought I was just being silly.
I went to work, and was at work for a couple of hours, but I couldn't concentrate. The pulsating, radiating feeling inside me was overwhelming. So I left work early and I went to the post office because I didn't have a passport. But I kept saying, "God, I'm not telling my mom that I want to go to Medjugorje. She's going to have to ask me to come." I kept saying this all day because I thought that if I was supposed to go, she would ask me. But the longer I waited, the more in my soul I could feel that I had to be here. So I ran home and told God, "You don't have to have her ask me to come, I'm just going to tell her."
So she was in her room, and I came in and said, "Mom, I just have to tell you something. I have no money, I have no way to get there, but I am really, really supposed to go to Medjugorje with you. What do you think about that?" And she said, "I felt that someone was supposed to come with us, and so OK!!"
It was quite a long time in advance of the trip, so in my mind I thought I had plenty of time to back out of it. I know I won't go through with it. I don't go anywhere. Along the way there were obstacles that happened within our family, but I had a lot of peace about it. I thought, "I know myself. I am going to get to the airport and have a melt down and it won't happen." And then last week came, and I got to the airport, and I got on a plane and was on the plane for 7 hours, and I was completely at peace. We breezed through the airport, there were no stops or issues. And we got here, and we were on the bus and the tour agent said they had a surprise. Our accommodations were changed, and we were going to stay with Ivan, the visionary. My mom looked at me in shock. We said, "Can you say that again?" The tour agent explained again what she said. My mom was in awe, and I was just thankful that I was in Bosnia, alive, and not worrying about it! That was my second miracle. Our Lady is so good. She got me here in one piece, without worry or stress.
And then, though I had no idea where we were going to stay, it wasn't even on the map. And in Massachusetts we were googling the weather. Everyday there was an 80 % chance of rain. I thought, "Super, you get me to another country, and it is going to rain every day." But my mom was saying, "It doesn't rain in Medjugorje." I said, "Mom, it has to rain." And though we have had a few showers, the weather has been beautiful! We have been able to take great pictures with wonderful memories. I can just envision Our Lady saying, "Ha, Ha! You Massachusetts doubters! You thought you would come here and have a wet, anxiety filled trip, and it hasn't been the case!" The people here are unlike any I have ever met. The kindness and faith and humility everyone has makes it unlike any place on earth.
The peace! Even the animals are peaceful. We have seen a couple dogs. They come up to you and they don't bark. They don't run around, they are so peaceful. Dogs at home chase each other and run around. But everything is at peace here. The birds are always singing. When you come here you are shocked by the wonder and the beauty of it. And you meet all these wonderful people.
And I have had no anxiety. I have had anxiety all my life. Honestly, I have had the most peaceful week ever. To the point that I don't want to go home. We have all discussed if we can get timeshares here or buy a house so we can come here during the summer months. It is just unlike any place here on earth.
But when I felt that feeling inside me, I knew it was a calling. I kept saying to myself, "Mary said 'yes', I have to say 'yes'. Mary's yes is my yes, and I am coming. And every time I would get a little bit hesitant about it, my mom would say, "Tell her you are just coming to see her. You are just coming to see her." So I would lie in bed at night and think "What am I doing, I am going to Bosnia..." Then I would say, "No, no, Mary I am coming to see you!"
So I have had unbelievable peace about the whole trip and being here, and I don't know if I have ever felt as peaceful as I feel here. I don't feel like I have anxiety. I don't feel anxious. I know that is all thanks to the Good Lord and His mercy, because He is always with me even in anxiety, but I have been limited in the things I do because of the constant fear. With anxiety, you work around situations. So, where you want to go out to eat, you choose the closest place possible. Everything I want to do is within a very specific comfort zone. Bosnia is not one of my comfort zones. At least it wasn't!
I want to come back. I feel I will come back. I am really thankful I have had the experience, but I know it is Our Lady keeping watch over me. And everyone should come. Everyone should come, because there is no real good word that I could use to describe the experience. It's an experience that I want to have over and over again. Our Lady is here. And even though we don't see her, we know she is here in the miraculous deeds that she does "inside", within yourself. For the last four or five years, I have said to myself, "Perfect love casts out fear, Perfect love casts out fear..." But really, I know that Mary's perfect love has kept out any fear from me. And that's my story!
At the end of her testimony, Lea smiles the biggest smile you can imagine!! It is a beautiful smile, one that radiates the joy and peace she has been experiencing in Medjugorje! Proof that her fears had been defeated! As Lea says, "Mary's perfect love has kept out any fear from me!" Thank you Lea, for sharing! And thank you, Dearest Mother, for loving us with your powerful love that is stronger than evil!
In Jesus, Mary and Joseph!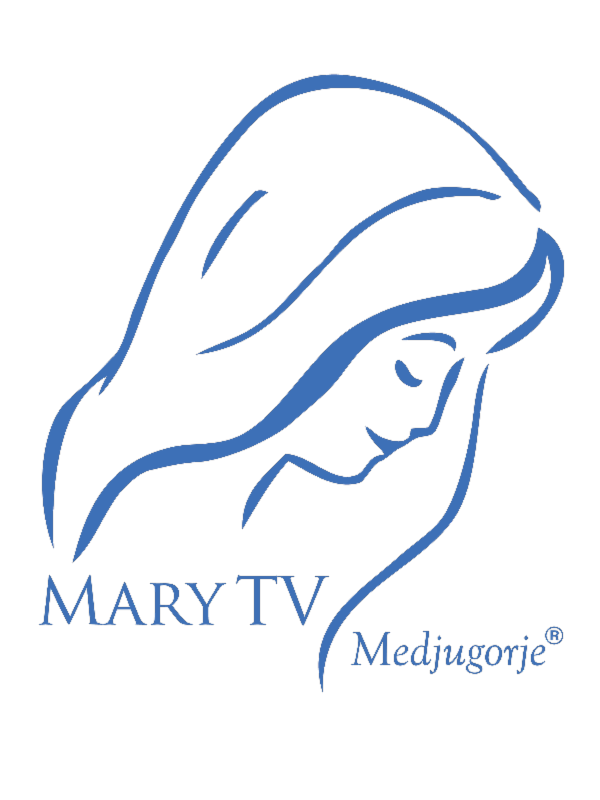 "Medjugorje is the spiritual center of the world."
Saint John Paul II
Be connected!
www.marytv.tv