J.M.J.
July 23, 2015
St. Bridget
Dear Family of Mary!
Today is

Thursday

, and Our Lady has asked us to read Matthew 6: 24-34 every

Thursday

. "Each

Thursday

, read again the passage of Matthew 6, 24-34, before the most Blessed Sacrament, or if it is not possible to come to church, do it with your family" (March 1, 1984 Jelena).
Over the years Our Lady has cautioned us about desiring material things (like clothing, and food, the things we use on earth). She knows how distracted we can become by these things. Especially in our technological age, in which temporal existence has become so enticing. Here are several messages:
April 17, 1986
"Dear children! You are absorbed with material things, but in the material you lose everything that God wishes to give you. I call you, dear children, to pray for the gifts of the Holy Spirit which are necessary for you now in order to be able to give witness to my presence here and to all that I am giving you. Dear children, let go to me so I can lead you completely. Don't be absorbed with material things. Thank you for having responded to my call."
September 25, 1993
"Dear children! I am your Mother and I invite you to come closer to God through prayer because only He is your peace, your savior. Therefore, little children, do not seek comfort in material things, but rather seek God. I am praying for you and I intercede before God for each individual. I am looking for your prayers that you accept me and accept my messages as in the first days of the apparitions and only then when you open your hearts and pray will miracles happen. Thank you for having responded to my call."
March 25, 1996
"Dear children! I invite you to decide again to love God above all else. In this time when due to the spirit of consumerism one forgets what it means to love and to cherish true values, I invite you again, little children, to put God in the first place in your life. Do not let Satan attract you through material things but, little children, decide for God who is freedom and love. Choose life and not death of the soul, little children, and in this time when you meditate upon the suffering and death of Jesus I invite you to decide for life which blossomed through the Resurrection, and that your life may be renewed today through conversion that shall lead you to eternal life. Thank you for having responded to my call."
April 25, 2000
"Dear children! Also today I call you to conversion. You are concerned too much about material things and little about spiritual ones. Open your hearts and start again to work more on your personal conversion. Decide every day to dedicate time to God and to prayer until prayer becomes a joyful meeting with God for you. Only in this way will your life have meaning and with joy you will contemplate eternal life. Thank you for having responded to my call."
After hearing Our Lady's messages on this subject, let's pray through Matthew 6: 24-34. Jesus' words will help us to put our lives in order. God is first, God is everything. God will take care of our needs if we turn to Him.
"No one can serve two masters; for either he will hate the one and love the other, or he will be devoted to the one and despise the other. You cannot serve God and mammon.

"Therefore I tell you, do not be anxious about your life, what you shall eat or what you shall drink, nor about your body, what you shall put on. Is not life more than food, and the body more than clothing? Look at the birds of the air: they neither sow nor reap nor gather into barns, and yet your heavenly Father feeds them. Are you not of more value than they? And which of you by being anxious can add one cubit to his span of life? And why are you anxious about clothing? Consider the lilies of the field, how they grow; they neither toil nor spin; yet I tell you, even Solomon in all his glory was not arrayed like one of these. But if God so clothes the grass of the field, which today is alive and

tomorrow

is thrown into the oven, will he not much more clothe you, O men of little faith? Therefore do not be anxious, saying, `What shall we eat?' or `What shall we drink?' or `What shall we wear? For the Gentiles seek all these things; and your heavenly Father knows that you need them all. But seek first his kingdom and his righteousness, and all these things shall be yours as well.

"Therefore do not be anxious about

tomorrow

, for

tomorrow

will be anxious for itself. Let the day's own trouble be sufficient for the day." (Mt 6: 24-34)
In Jesus, Mary and Joseph!
Cathy Nolan
©Mary TV 2015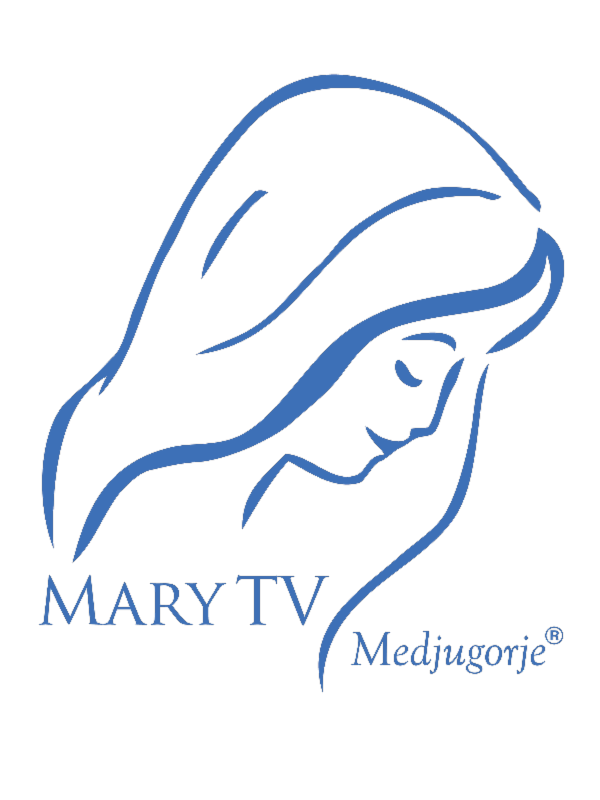 "Medjugorje is the spiritual center of the world."
Saint John Paul II
Be connected!
www.marytv.tv